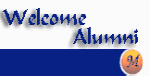 Contact Us
"JMHSAA" must be part of the subject line of your email or it will be deleted.
JMHSAA
P.O. Box 93367
Pasadena, CA 91109
(626) 208-1351
- - - - - - - - - - -
John Muir High School
1905 N Lincoln Avenue
Pasadena, CA 91103
(626) 798-7881
Updated
March 28, 2008
©2007 JMHSAA
Tech Museum


A few scenes from the John Muir Tech & Jr. College Museum

Please Visit
If you'd like to visit the museum, you must schedule a time with the Museum Curators.
Contact us or the school to setup a date.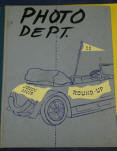 If you have Muir memorabilia (yearbooks, badges, newspapers, photographs, etc.) that you'd like to donate to the Muir Museum. please contact us right away.

We also accept monetary donations to keep the museum going.