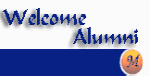 2014 Hall of Fame Inductees
Congratulations to our Alumni that were inducted
into the Alumni Hall of Fame for 2014

Lecia Joseph
Van Horn
1980 Writer/Author



David Takemura
1982 Visual Arts


Tony Crutchfield
1987 Sports/Coaching


Jill Hawkins
1989 Business


Tecumseh Shackleford
The Jim Brownfield Service Award


The inductees were Honored during half-time at the Rose Bowl

2014 Induction Ceremony

Jim Henderson, Tecumseh Shackelford, Lecia Joseph Van Horn, Jill Hawkins,
Karin Hubbard-Luster, Tony Crutchfield, David Rutherford



John Van de Kamp
Class of '52. 1988 HOF

Spotlight on Hall of Fame Members...

John K. Van de Kamp was born on February 7, 1936. He graduated from John Muir in 1952. He then attended and graduated from Dartmouth College in 1956 and then from Stanford Law School in 1959. He served as assistant U.S. Attorney and later became the first federal public defender in Los Angeles. He was appointed District Attorney after the previous incumbent died in office.

During his tenure as Los Angeles County District Attorney, Van de Kamp dramatically increased the number of female deputy district attorneys in the office. He also created special units to focus on gangs, sexual assault, domestic violence, child abuse, and career

criminals, and a unit to monitor crime in the entertainment industry. He set in place programs to help victims and witnesses, as well as quick response teams in cases of police officer-involved shootings.

During Van de Kamp's administration as California Attorney General, he helped to create the Public Rights Division, which focuses on the enforcement of environmental, consumer protection, anti-trust, and civil rights issues. He also helped to modernize the Department of Justice by beginning support of DNA forensic investigation. He was re-elected easily in 1986.

In 1990, Van de Kamp retired from politics and with his wife returned to his hometown of Pasadena, California, where they still live. Since leaving public office, Van de Kamp entered private law practice and has remained active in environmental causes.

Van de Kamp was elected the 80th president of the State Bar of California for 2004-2005. He currently serves as president of the board of directors for the Planning and Conservation League.

The Van de Kamp family is also famous for its bakeries and Lawry's Restaurants in Southern California.

Chuck Malouf
Jill Hawkins
Hall of Fame
Directors
Please plan to visit the Muir Museum.
We have original and digital copies of every yearbook from 1929 to 2013 starting at $25. Save money over other "reprint" sellers and support your alma mater at the same time!