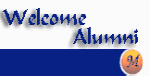 A 501(C)3 Organization
Email:
Alumni @ JMHSAA.org
You must include "JMHSAA" as part of the subject
line of your email or it
will be ignored.
U.S. Mail:
JMHSAA
P.O. Box 93367
Pasadena, CA 91109
Office Hours:
Tues. - Fri
11:00 AM - 6:00 PM
Saturday
10:00 AM - 3:00 PM
(626) 208-1351
x-101 Membership
x-102 Reunions
x-103 Scholarships/Grants
x-104 Special Events
x-105 Publicity/Sales
x-106 Turkey/Birdie Tussle
x-107 Hall of Fame
x-108 Homecoming
x-109 Alumni Museum


A portion of your purchase is donated to JMHSAA when you click the button above and shop at Amazon.com
Amazon Smile


John Muir HS
John Muir High School
1905 N Lincoln Avenue
Pasadena, CA 91103
(626) 396-5600
SCHOOL WEBSITE
Join the Muir PTSA
muirmustangs.ptsa.org
Meets the 3rd Wednesday
of each month.
---
Pasadena Unified
School District
351 South Hudson Ave.
Pasadena, CA 91101

Student Transcripts
Records & Transcripts
(626) 396-3600 x88345

PUSD Website

©2018 JMHSAA
® All Rights Reserved
Updated 01/23/2019

Celebrating Over
a Decade of Service!
2019 HOF
The members of the Alumni Hall of Fame for 2019 are: Ken Davis ('69), Dr. Jeff Spenser ('69), Rhonda Graves ('83), Eric Jackson ('86), Dr. Ayanna (MacCalla) Howard ('89), Dr. Gail Cole-Avent ('94) and Coach Walter Opp.
More details concerning the inductees is forthcoming.
The Induction Ceremony will be held in the newly remodeled Auditorium on Saturday, November 2, 2019. Put this event on your calendar, now!
---
2018 HOF Induction Ceremony

2018 Inductees being Recognized during the Turkey Tussle
at the world famous Rose Bowl Stadium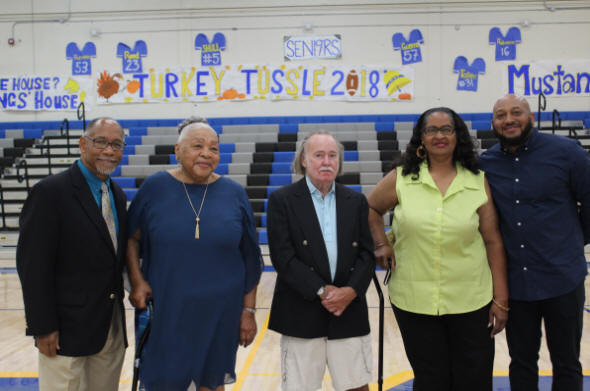 2018 Hall of Fame Induction Ceremony
Dr. Jesse J. McNeil, Mrs. Juanita DeVaughn, Coach Bill Paul, Penny Daniels, Lanier Stewart

Inductees and Board Members

<![if pub11]>
---
The John Muir High School Alumni Hall of Fame
John Muir High School has a history and tradition of producing students that distinguish themselves, their school and their community as they pursue their chosen careers. We, the alumni, have all made contributions to our respective careers and endeavors we have chosen and in one way or another, hope to leave a positive mark and a clear legacy for others to follow. The Hall of Fame recognizes some of our classmates that have made a truly outstanding contribution in seeking to achieve their goal.
In 1988, the "John Muir Pride Task Force" of the Muir School Improvement Program established the John Muir Alumni Hall of Fame and inducted its first five alumni. In 2005 the John Muir High School Alumni Association was given the great privilege to continue this most prestigious event. Since 1988, we have recognized great Muir alums such as former District Attorney of Los Angeles, John Van de Kamp; composer John Beal; world renown opera singer, Pauletta deVaughn-Mayhofer; Olympic and World Class sprinter, Inger Miller; rock music legend, David Lee Roth; Dennis Muren, Special Effects Supervisor for the "Star Wars" movies; Major League Baseball great Jackie Robinson and so many more.
There are three separate awards that may be bestowed each year by the John Muir High School Alumni Association: The Alumni Award, the Jim Brownfield Service Award and the Rufus Mead Award. Recipients of the Alumni Award must have attended John Muir High School, John Muir College or John Muir Technical High School. They must have had an outstanding career that has resulted in a direct and significant impact in their field for at least five years. The nine categories for which alumni are recognized are the following: Business, Community Service, Education, Government Service, Performing Arts, Science (Medicine/Health), Sports/Coaching, Visual Arts and Writing (Author or Reporter).

Chuck Malouf
Jill Hawkins
Hall of Fame
Directors
Please plan to visit the Muir Museum.
We have original and digital copies of every yearbook from 1929 to 2013 starting at $15. Save money over other "reprint" sellers and support your alma mater at the same time!
The Jim Brownfield Service Award is a special award named for Jim Brownfield, the outstanding and beloved Muir teacher, mentor and coach from 1980 to 1996. It honors individuals who are not an alumnus/alumna of
Muir and have demonstrated extraordinary and dedicated service to Muir and the Muir community for at least five years. Inductees have included community volunteers and former teachers, coaches and staff members.
The Rufus Mead Award is named in honor of a former Muir principal, Rufus Mead. It is bestowed from time to time upon alumni/alumna that have made overwhelming contributions in any of the categories for the Alumni Award and the nominations and selection are made only by the Alumni Association's Board of Directors.