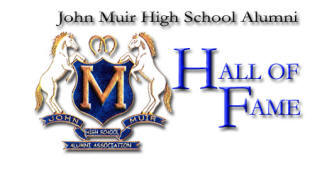 2014 Alumni Hall of Fame Inductees



Lecia Joseph Van Horn - Tony Crutchfield - Jill Hawkins - Tecumseh Shackleford
(unable to attend, David Takemura)
Nominations for the class of 2015 are being accepted now.
2015 Nomination Form
---
Spotlight on Hall of Fame Members...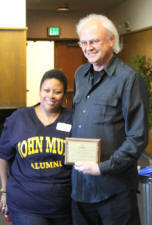 Dennis Muren, with our very own Ronda Carson, was inducted in 2012 into the Alumni Hall of Fame for his Academy Award(c) winning work. Dennis has the distinction of winning 9 awards, the second most Academy Awards in the history of the of the Academy. He second only to the Walt Disney Company.
Once again, we salute Dennis Muren in his continued success and we await the premier of Star Wars 7 and look forward to you receiving statue number 10
"The Man With the Most Oscars Isn't Even Famous"
(c) 2015 Bloomberg.com

The visual effects artist for Star Wars has nine statuettes, more than anyone else on earth
Add up the Oscar wins of Meryl Streep (3), Jack Nicholson (3), and Steven Spielberg (2) and they would still not equal the awards won by Dennis Muren. With nine golden statuettes, Muren has more Oscars than any other living person. The late Walt Disney, with 22, holds the all-time record.

Most moviegoers have probably never heard of Muren, but almost everyone has seen his work as a visual effects artist. Muren's first major picture was a little film called Star Wars. His career almost came to a halt after the movie's 1977 debut. The world of special effects was still in its infancy, and Muren thought of his role as a one-off deal. "I was about ready to get out of the business because there were no effects movies getting made," he says. But when director George Lucas started preparing for Empire Strikes Back, Muren realized special effects work could become a full-time gig. In 1980, he took home his first Academy Award for Empire.
(The complete story by Bloomberg is here.)
---
The Class of 1984 Turns 30!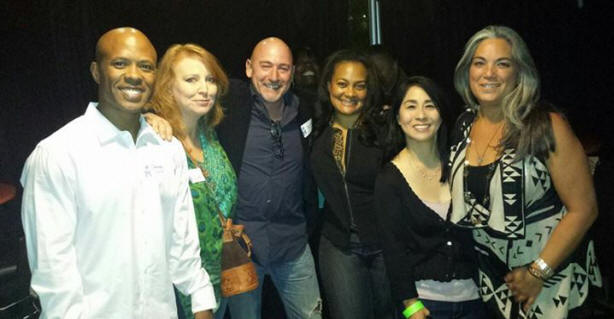 JMHSAA would like to thank the Class of 84 Reunion Committee for inviting us to attend your fabulous reunion! You guys really know how to throw a party. More importantly, we were able to increase membership and raise funds for ASB!
We also want to thank you for your donation to the John Muir High School Alumni Association. Thank you and Congratulations!