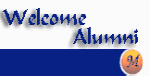 A 501(C)3 Organization
Email:
Alumni @ JMHSAA.org
You must include "JMHSAA" as part of the subject
line of your email or it
will be ignored.
U.S. Mail:
JMHSAA
P.O. Box 93367
Pasadena, CA 91109
Office Hours:
Tues. - Fri
11:00 AM - 6:00 PM
Saturday
10:00 AM - 3:00 PM
(626) 208-1351
x-101 Membership
x-102 Reunions
x-103 Scholarships/Grants
x-104 Special Events
x-105 Publicity/Sales
x-106 Turkey/Birdie Tussle
x-107 Hall of Fame
x-108 Homecoming
x-109 Alumni Museum


A portion of your purchase is donated to JMHSAA when you click the button above and shop at Amazon.com
Amazon Smile

Your Donation is
Gladly Accepted


John Muir HS
John Muir High School
1905 N Lincoln Avenue
Pasadena, CA 91103
(626) 396-5600
SCHOOL WEBSITE
Join the Muir PTSA
muirmustangs.ptsa.org
Meets the3rd Wednesday
of each month.
Myhisha Myles, President
---
Pasadena Unified
School District
351 South Hudson Ave.
Pasadena, CA 91101

Student Transcripts
Records & Transcripts
(626) 396-3600 x88345

PUSD Website

©2017 JMHSAA
® All Rights Reserved
Updated 06/28/2018

Celebrating Over
a Decade of Service!
This section features our Calendar of Events. These are events and special occasions that the Association sponsors or highly recommends that you support or be an active participant.
If you are aware of an event that could be included here, please let us know about it. Send us an email with full details of the event and your contact information. We will give it full consideration for inclusion.
We do appreciate your support!
"

Stang Bingo"
is a Fundraiser in support of Muir Students and Faculty Family Fun for
Everyone 10-Years and Over!
When: Saturday, August 25, 2018, 12:00 PM - 5:00 PM. Doors Open at 11:00 AM for "Early Bird" games
Where: John Muir HS. 1905 N. Lincoln ( Gym, Wyoming & Toolen), Pasadena, CA 91103
Donation: $20 which includes bingo cards for 10 games.

Additional pack of cards are $5.00*


Win Great Prizes.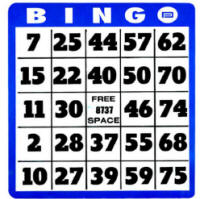 Winners must be Present to Receive Prizes.
Alumni Association Members displaying a current Membership Card will receive a Ticket for a Special Drawing.
Food Available for Purchase.
Details, rules and eligibility information available at www.jmhsaa.org/bingo
Purchase your Stang Bingo Admission below, $20 per-person.
Please provide your name and email to receive confirmation and registration.
*The John Muir High School Alumni Association is a 501(c)3 organization and donations
are tax deductible. Net proceeds benefit the students and faculty of John Muir High School, Pasadena, California.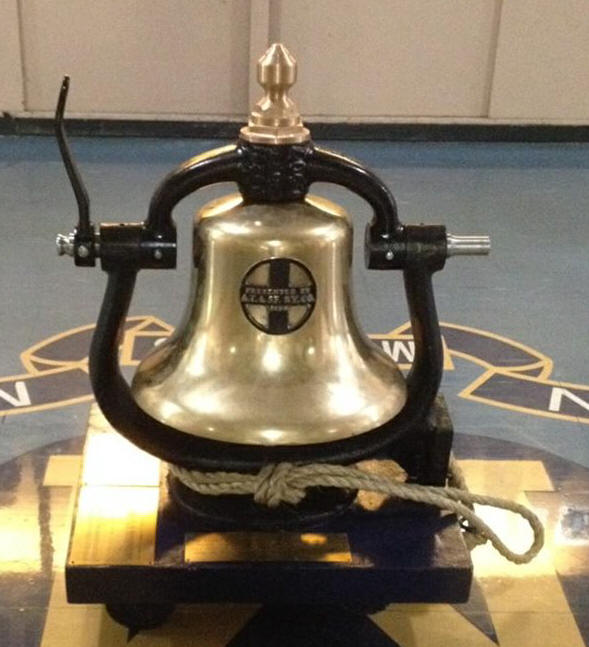 The 71st Turkey Tussle will be held on
Saturday, October 27, 2018 at 11:00am at the Rose Bowl.
This years scheduling has been difficult. CIF moved the entire schedule up a week which posed a conflict since UCLA is playing at home in the Rose Bowl on Friday October 26th. Because UCLA plays 2 weeks in a row there was not enough time to mend the field if we played during the week. There were a number of people who worked behind the scenes so that our students could continue the tradition of playing in the Rose Bowl. We would like to thank the Rose Bowl Stadium team for working closely with us to ENSURE that the Turkey Tussle was played in the Rose Bowl! We would also like to thank CIF for granting us a waiver for score submission, so we can play this game on Saturday. For many of the alumni this a "return" to tradition of Saturday games! Thank you to all who helped make this happen in a challenging year!
...
"It's time... it's Time for Dodger Baseball!"
It's time to take a trip to Dodger Stadium to celebrate a Major League Baseball Hero, All-Star,
Ambassador and a John Muir Alum,
Number 42, Jackie Robinson. This is our Annual Spring Alumni Outing California Sunshine, Billowy Clouds, a Bag of Peanuts, A Dodger Dog and Pizza (pizza, how'd that get in there?). This is Your opportunity to take in America's past time - baseball. Spend the afternoon with friends, family and 60,000 Dodger Blue Fans to cheer our Team.
So here is what you need to know to make sure YOU don't miss this:
When: Sunday, April 15, 2018 at 1:10 PM
Where: Dodger Stadium, Chavez Ravine
(1000 Vin Scully Avenue, Los Angeles, CA 90012)
Who: L.A. Dodgers vs. Arizona Diamondbacks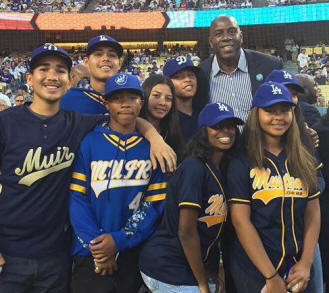 The game is on Sunday, April 15, 2018 @ 1:10 PM, when the Dodgers take on the Arizona Diamondbacks. This is a special event honoring Muir Alum and Dodger great, Jackie Robinson.

Arrive early as the first 40,000 attendees will receive a free Adult Jackie Robinson #42 Replica Jersey Free!

3 Parking Options:
Offsite Parking Lots 13 & 14 is just $5. Please note this is a 10-15 minute uphill walk to the stadium.
General admission parking is $20 at the gate. Preferred parking is $35 online and $50 at the gate.

Courtney Jackson
Special Events Director

Scheduled Events
for 2018
- Jackie Robinson Day
April, 15, 2018 1:10 PM
- STANG BINGO
Sat., Aug. 25th, Noon-5PM
Main Gym. $20 Donation
Click for details.
- Chicken Tussle TBD
- 71st Turkey Tussle
Saturday, October 27th
11:00 AM, Rose Bowl
-30th Annual Hall of Fame Induction Ceremony, Sunday, October 28th at 11:00 AM in the Library
-10th Annual Homecoming Picnic, Sunday, Oct. 28th from 12P - 5PM, M-Quad
---