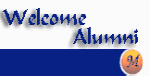 Email:
Alumni @ JMHSAA.org
You must include "JMHSAA" as part of the subject
line of your email or it
will be ignored.

U.S. Mail:
JMHSAA
P.O. Box 93367
Pasadena, CA 91109

Office Hours:
Tues. - Fri
11:00 AM - 6:00 PM
Saturday
10:00 AM - 3:00 PM
(626) 208-1351

x-101 Membership
x-102 Reunions
x-103 Scholarships
x-104 Special Events
x-105 Publicity
x-106 Turkey Tussle
x-106 Birdie Tussle
x-107 Hall of Fame
x-108 Homecoming


A portion of your purchase is donated to JMHSAA when you click the button above and shop at Amazon.com
Amazon Smile

Your Donation is
Gladly Accepted


John Muir HS
John Muir High School
1905 N Lincoln Avenue
Pasadena, CA 91103
(626) 396-5600
SCHOOL WEBSITE
Join the Muir PTSA
---
Pasadena Unified
School District
351 South Hudson Ave.
Pasadena, CA 91101

Student Transcripts
Records & Transcripts
(626) 396-3600 x88345

PUSD Website

©2017 JMHSAA
® All Rights Reserved
Updated 07/12/2017

Celebrating Over
a Decade of Service!
This section features our Calendar of Events. These are events and special occasions that the Association sponsors or highly recommends that you support or participate.

If you are aware of an event that could be included here, please let us know about it. Send us an email with full details of the event and your contact information. We will give it full consideration for inclusion.

We do appreciate your support!
Homecoming Weekend
Thursday, Nov. 2nd through Sunday, Nov. 5th
Download this event flyer to share with family and friends.
NOTE: Dates of events have been corrected below...
(Thanks Kelly c/o '87)

<![if pub11]>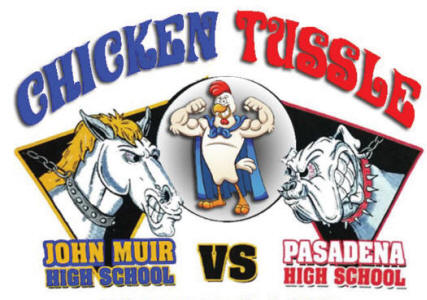 The Junior Varsity (JV) version of the Turkey Tussle.
Tentatively scheduled for Thursday, Nov. 2nd at Muir's field.

5th Annual Birdie Tussle
Friday, Nov. 3rd at 8:00 AM at Brookside Country Club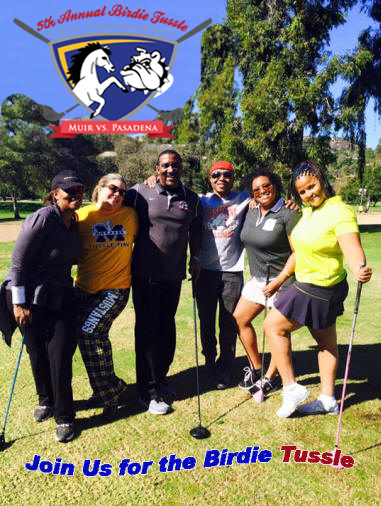 The golf tournament that pits Muir Alumni against Pasadena Alumni
in a "friendly" competition on the links of the Brookside Country Club.
Open to all. Singles and Foursomes are welcome. $100 Entry Fee.
Click here for details

Come out and Witness Muir Keeping the Bell where it belongs!
71st Annual Cross-town Rivalry Football Game Pasadena vs. Muir in the Rose Bowl
Friday, Nov. 3rd at 7:00 PM

New Online Ticket sales details coming soon...

Rose Bowl Rules: Before you go to the Bowl, read these important Rules!
Bag Policy Tailgating Rules


Alumni Hall of Fame Induction Ceremony
Saturday, Nov. 4th at 1:00 PM in the Frank R. Walkup Library
(Muir library). Everyone is welcome and highly encouraged to attend.

Sunday, November 5th, Noon to 5:00 PM
Come and hang-out with old friends and make new ones, too!
Fun for the whole family including face painting and bounce house for kids.
Free admission. Food, drink and Muir gear for sale.


Bring your appetite and get ready to taste some of the best Bar-B-Que around when we have some of the best Que Chefs compete for whose the absolute
best in town. So is the "Sauce" or is it the "Meat"?


Courtney Jackson
Special Events Director

Scheduled Events
Coming in 2017
- Muir Staff Reunion
- Class Reunions
- Chicken Tussle Game
- 4th Birdie Tussle
- Turkey Tussle Game
- 2017 Hall of Fame
- Homecoming Picnic

---