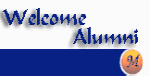 A 501(C)3 Organization
Email:
Alumni @ JMHSAA.org
You must include "JMHSAA" as part of the subject
line of your email or it
will be ignored.
U.S. Mail:
JMHSAA
P.O. Box 93367
Pasadena, CA 91109
Office Hours:
Tues. - Fri
11:00 AM - 6:00 PM
Saturday
10:00 AM - 3:00 PM
(626) 208-1351
x-101 Membership
x-102 Reunions
x-103 Scholarships/Grants
x-104 Special Events
x-105 Publicity/Sales
x-106 Turkey/Birdie Tussle
x-107 Hall of Fame
x-108 Homecoming
x-109 Alumni Museum


A portion of your purchase is donated to JMHSAA when you click the button above and shop at Amazon.com
Amazon Smile

Your Donation is
Gladly Accepted


John Muir HS
John Muir High School
1905 N Lincoln Avenue
Pasadena, CA 91103
(626) 396-5600
SCHOOL WEBSITE
Join the Muir PTSA
muirmustangs.ptsa.org
Meets the3rd Wednesday
of each month.
Myhisha Myles, President
---
Pasadena Unified
School District
351 South Hudson Ave.
Pasadena, CA 91101

Student Transcripts
Records & Transcripts
(626) 396-3600 x88345

PUSD Website

©2017 JMHSAA
® All Rights Reserved
Updated 06/28/2018

Celebrating Over
a Decade of Service!
Stang Bingo
John Muir High School Alumni Association presents "Stang Bingo" on Saturday, August 25, 2018 at John Muir High in the gymnasium (Toolen and Wyoming) from 11:00 AM to 5:00 PM. Everyone 10 and over is invited to attend to play for some exciting prizes, eat good food and have some fun with family and friends.
Bingo is a family favorite game. We will play regular bingo where you try to complete a horizontal, diagonal or vertical column on your bingo to win. And we will a few "Stang Bingo" games where you will have to block out the numbers to form the letter "M" and other special games.

This is a FUNdraiser event, all proceeds go to support the students and faculty of John Muir. Requested donation is $20 per person which includes Bingo cards to play in 10 games. Alumni Members who display their current Membership Card can enter a drawing for Special Prize.
Please join us for an afternoon of Family Fun!
As a rule, the game starts when all the players buy bingo cards. A bingo card has a 5x5 grid. 5 columns on the card correspond to 5 letters of the name of the game "B-I-N-G-O" and in this case "S-T-A-N-G". 24 numbers per each card are random from the limits of 1 to 75. The center of the card is an empty space. After that the game begins, and the caller selects numbers at a random and calls them. As soon as the caller calls one number, all the players check their cards and mark it if found. The winner is determined when one or several of the players complete the winning bingo pattern. The pattern can be different it can be a line, either vertical, horizontal or diagonal, a full house (when all the numbers are to be covered) or any symbol, letter or digit.
Each bingo card contains 24 numbers and a blank square, situated on a 5 by 5 grid. When the game starts, random numbers are drawn and whoever of the players participating in the game completes a bingo pattern first, wins the prize (a line with five numbers in diagonal, horizontal or vertical row). The numbers on the cards are randomly assigned to the squares on the card.

Always pay special attention to the marking of the number on your bingo cards!

Every player has to listen carefully to the caller and the numbers he announces during the game. Always make sure that you listen carefully and mark the correct numbers on your cards. A mistake of this kind may cost you a winning game of bingo.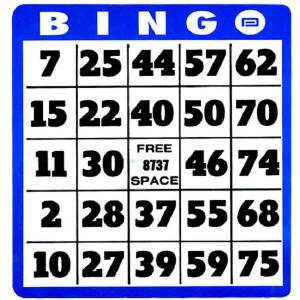 Beware of "False Bingo" Calls
When you call "Bingo," it stops the game. The caller and recreation staff must check your Bingo board for accuracy. If you make a mistake, it irritates other gamers and slows the game. Before you call "Bingo," make sure your marked spots are indeed the correct values made by the Bingo caller. This type of mistake from a beginner is typically avoided if you stay quiet and keep conversations for after the game.
Don't Repeat the Called Numbers
This etiquette rule may seem ridiculous, but veteran Bingo players get annoyed when other players repeat the numbers called. Some players make a habit of quietly repeating the calls, and they do not realize that it annoys neighboring players. For Bingo games that don't have many players, repeating the called numbers may go unheard. For large Bingo halls with several players sitting side-by-side, calling out numbers irritates your neighboring Bingo players.
STANG BINGO
Saturday, August 25, 2018

John Muir High in the Gymnasium
1905 N. Lincoln Ave., Pasadena, CA (Toolen and Wyoming)

11:00 AM to 5:00 PM

Everyone 10 years and over is invited to play
Purchase your Stang Bingo Admission below, $20 per-person.
Please provide your name and email to receive confirmation and registration.
Download and share this Stang Bingo flyer with friends and family.